By Spooky
If you can't afford to shell out $330,000 on a brand new Rolls Royce Cullinan, you can still get a 1:8 replica complete with the SUV's iconic accessories and details for "just" $27,000.
Car miniatures don't usually cost as much as a decent daily driver, but then again this isn't your average miniature. It consists of more than 1,000 individual parts carefully put together by hand by Rolls Royce experts in about 450 hours. That's more than half the time it takes the luxury car company to build an actual Rolls Royce Cullinan. Plus, the Richie Rich-worthy toy comes with working exterior lights, as well as a mini version of the 6.75-liter, twin-turbocharged V12 used for the Rolls Royce SUV.
But while the exterior of this miniature Cullinan is impressive, it's the interior that justifies its spicy price tag, sort of. All the details and finishing of Rolls Royce's price SUV are present on this miniature version, from the wood finishing and headrest embroidery to seat piping and stitching. It even comes with miniature versions of the British auto maker's included umbrellas.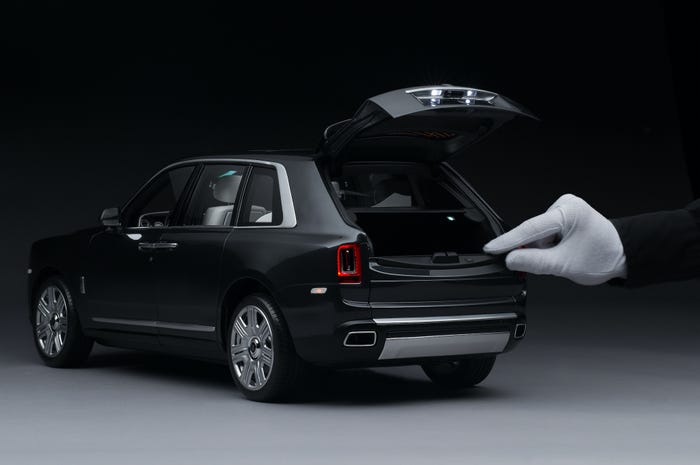 The miniature Rolls Royce Cullinan is available in 40,000 different colors, measures 26 centimeters long, 10 centimeters wide and 9 centimeters high, and comes in a meter-long display case with a gloss-black base that's mounted on a plinth.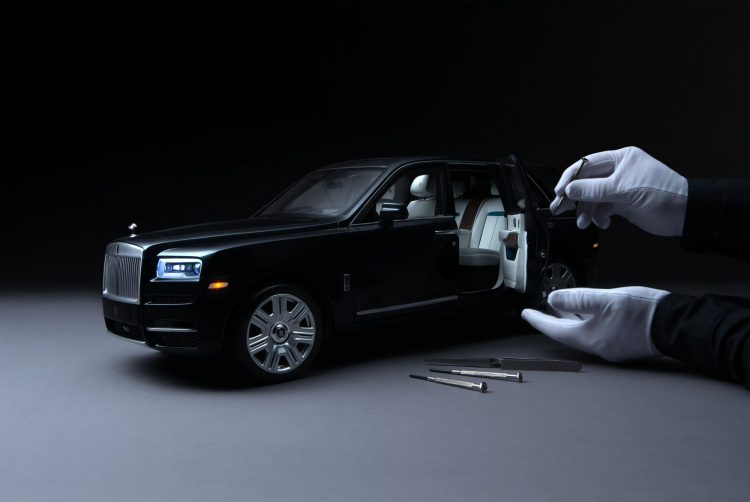 If you're rich enough to afford a real Cullinan but also want a miniature version that you can take inside your mansion, Rolls Royce also gives you the option to buy a bespoke version to perfectly match your car. And it only costs $27,000…